Ignas Maknickas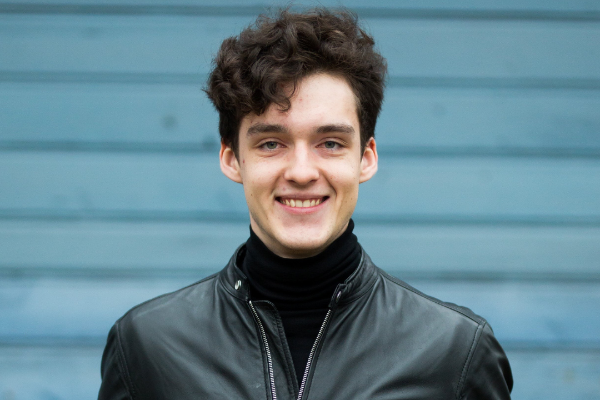 Solo - Piano
Instrumentation
Repertoire
Schubert Four Impromptus, Op. 90 (28min)
Schumann Fantasie in C major Op.17 (28min)
Schubert Sonata 21 in B flat major D960 (40min)
Debussy Preludes (selections, 20min)
Remesa Five miniatures for piano (8min)
Debussy Estampes (15min)
Chopin Mazurkas Op. 59 (10min)
Chopin Barcarolle Op. 60 (8min)
Chopin Sonata No. 2 in B-flat minor, Op. 35 (22min)
Bach/Busoni Chaconne in D minor, BWV 1004 (15min)
Mozart Sonata No. 12 in F major, K. 332 (16min)
Chopin Nocturnes Op. 27 (12min)
Chopin Ballade No. 4 in F minor, Op. 52 (11min)
Biography
In July 2021 Ignas Maknickas received "The Queen's Commendation for Excellence" as the highest-scoring graduate of the Royal Academy of Music. He has taken First Prize at the XIX Fryderyk Chopin Piano Competition for Youth in Szafarnia, First Prize at the XX Piano Competition "Young Virtuoso" in Zagreb, Third Prize at the Aarhus Piano Competition and, in 2021, was the semi-finalist of the Vendome Prize. Ignas has appeared with many orchestras as a soloist including the Aarhus Symphony, Lithuanian National Symphony and London Mozart Players.
As a soloist he has appeared at prestigious concert halls including the Steinway Hall in London, Auditorium du Louvre in Paris, Charlottenborg Festival Hall in Copenhagen and Lithuanian National Philharmonic in Vilnius.
Born in California in 1998, Ignas was raised in Lithuania. In September 2021 he commenced the Master of Arts Programme at the Royal Academy of Music with Professor Joanna MacGregor CBE, on a full scholarship. He is a recipient of the Julien Prize, the ABRSM Scholarship Award, the Imogen Cooper Music Trust Scholarship, Munster Trust Mark James Award, Robert Turnbull Piano Foundation Award, Tillett Trust, Colin Keer Trust Award and Hattori Foundation Award. He is an Artist of the Munster Trust Recital Scheme.
2023-24 highlights include Mozart K. 467 with London Mozart Players in London, Rachmaninoff Piano Concerto No. 2 with Bloomington Symphony Orchestra in Indiana and a debut solo recital at the Wigmore Hall in London.
Contact