Promoters
Local communities,
national reach
We support and develop a network of over 70 volunteer-run music organisations across Scotland, which provide high-quality live music, particularly to audiences in more rural areas where access to the arts is limited.
Support for New Promoters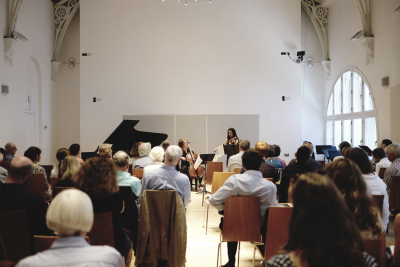 Chamber Music Scotland can offer funding, advice, and development sessions for people or community organisations who are interested in starting a chamber music series, experimenting with new ways of programming chamber music, or holding interactive chamber music events in their community.
Use the button below to get in touch and talk through your ideas about becoming a promoter with a CMS staff member.