Community Partnerships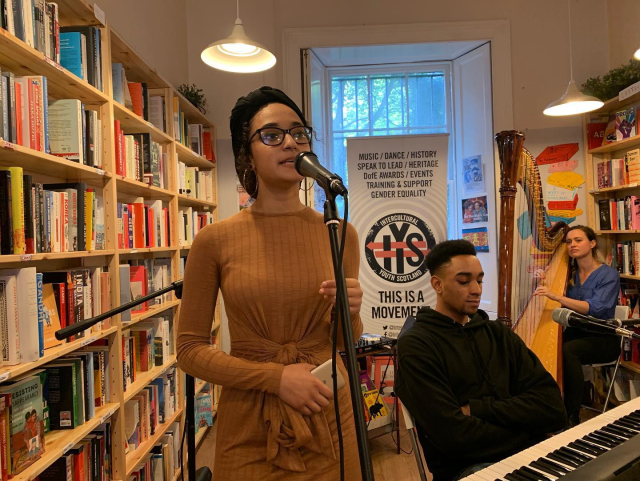 Intercultural Youth Scotland
Intercultural Youth Scotland is an organisation that works to improve the representation of disengaged intercultural young people in Scotland. In 2019 we began our partnership with them by organising for classical chamber musicians to work in collaboration with young intercultural musicians on their sixFive Saturday Social concerts.We are also delivering musicianship and composition workshops with the talented young musicians at IYS who will be working with our Artist in Residence and Ensemble in Residence.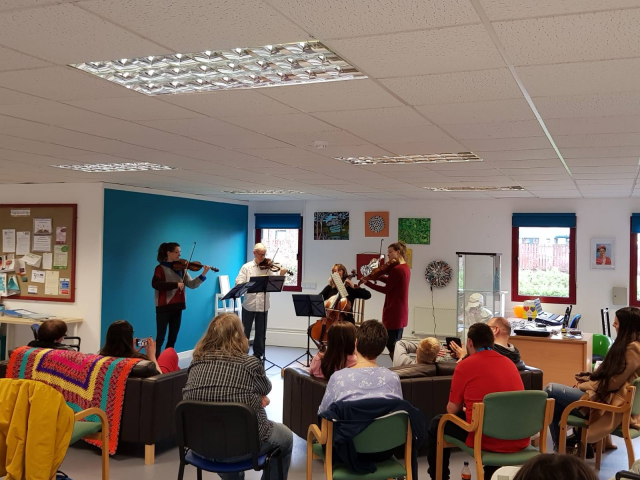 Reachout With Arts in Mind
We have partnered with Reachout With Arts in Mind for a new series of chamber music concerts. Reachout is an innovative and inclusive award-winning charity that delivers creative and education opportunities to people aged 16-80 who are experiencing socioeconomic challenges, mental ill health, and disability. These monthly lunchtime concerts are aimed at providing opportunities for Reachout's users and the wider community to experience and be involved in classical music.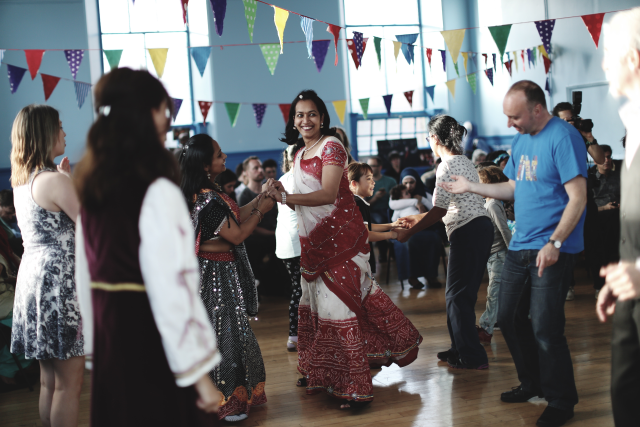 Maryhill Integration Network
Over the years, we have enjoyed an ongoing partnership with the Maryhill Integration Network. MIN brings refugee, migrant, and local communities together through art, social, cultural, and educational groups and projects. Events have included partnership performances of music, dance and poetry; a Chamber Music Ceilidh for recently arrived Syrian refugees; and an International Women's Day celebration